The past year was full of change for everyone — individuals, businesses and the marketplace alike. But with the increasing availability of COVID-19 vaccines as well as our region's affordable cost of living, an increase in industrial facilities and low interest rates, our city's new normal seems more achievable each day.
As many prepare to re-enter their office spaces or to search for a new facility, it is a perfect moment to consider how adaptive reuse could allow your team to build an innovative vision from some of our area's most historic spaces.
"It's been said that adaptive reuse in the construction industry is the changing of a building's function while keeping its form intact." said Cory Varden, one of Rives' project managers.
"Even though this approach necessitates a certain level of unique costs, and sometimes a unique approach to get the form of an old building up to new standards, the benefits still outweigh the disadvantages. In most situations, this approach saves time and money, reduces overall material impact, and preserves the history of a given community."
Our team has completed numerous adaptive reuse projects in and out of Birmingham. From One Highland and the Historic Federal Reserve Buildings to Time, Inc. We can transform any historic space for the unique needs of each client.
In One Highland, our team was able to build out four tenant offices in the Five Points district. By providing high end finishes, we were able to update the space so that One Highland will continue to be a business hub for the foreseeable future.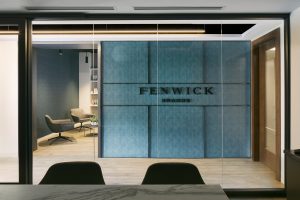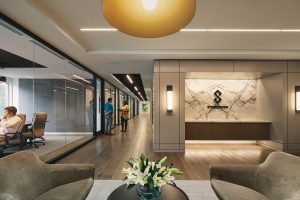 Within the Historic Federal Reserve Building, we renovated the space for Hand Arendall Harrison Sale, Markstein and Graham & Company. We were able to elevate these spaces to the expectations of their tenants while keeping the existing structural features like the safe door's from the Reserve's vaults.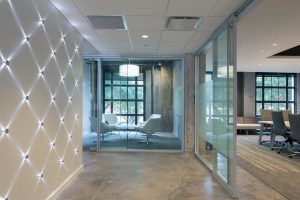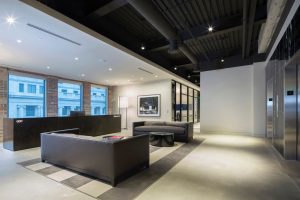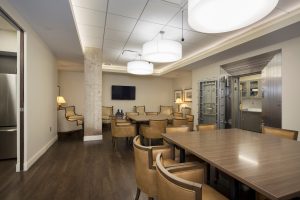 At Time, Inc., we were able to renovate all 150,000-square-feet of the Southern Progress Building. This included infrastructure updates to the entire building, adding 28 individual kitchens, 4 specialty kitchens, 9 commercial photography bays and more.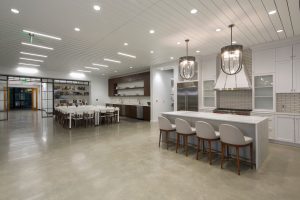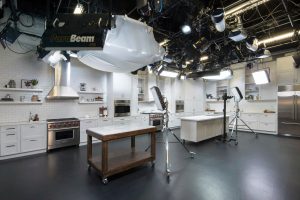 Whether you have a new build or adaptive reuse project in mind, it is crucial to choose the right partner for your commercial construction needs. Our team is ready and able to help bring new and exciting projects to Birmingham, especially as the future for our city continues to be bright.
To learn more about our past projects, visit our portfolio here. Ready to start your project? Contact our team today!