From the Magic City to Music City, the Rives Construction team hit the road to help six automotive dealers equip the people of Nashville with quality vehicles and luxurious buying experiences. We were honored to have the opportunity to work with each of these clients to create the perfect space tailored to the needs and expectations of their customers.
This 56,000-square-foot location on an expansive 14-acre site allowed us plenty of space to work with designers to bring unique aspects of the city to life through the design.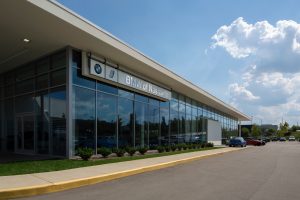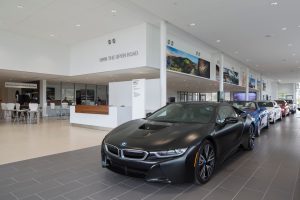 Rives knows how to produce high-quality products for their clients just as Porsche does for its customers. We were proud to provide a first-class experience for this luxury brand as we built their new space.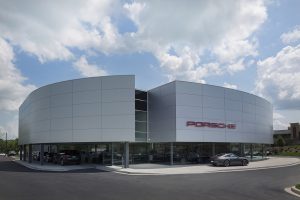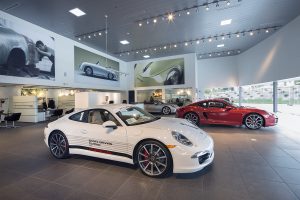 This 22,000 square-foot dealership is now one of Mini's largest dealers in the United States. The two-story dealership allowed us to reflect the Mini brand with stark contrasting materials and colors. We also had the opportunity to solve complex elevation issues on the property through the installation of extensive retaining walls.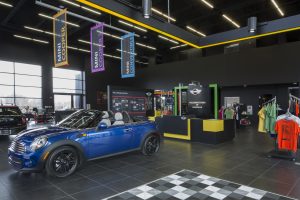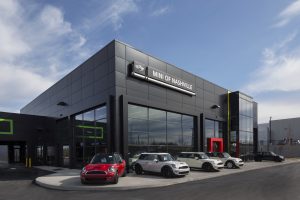 After successfully completing their Birmingham dealership, Rives was brought on to provide Audi with a luxurious space in Nashville that emitted the same feeling Audi vehicles do—secure and safe luxury.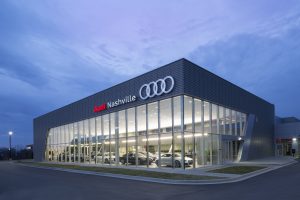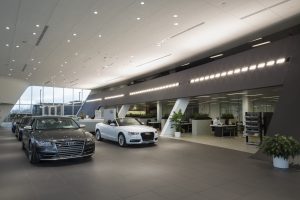 A project with great visibility, we were able to help construct Mercedes-Benz of Music City's new location in Nashville. As countless residents and visitors drive to or from the airport, they'll see the Mercedes-Benz logo alongside our work.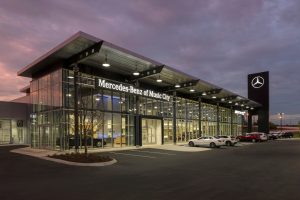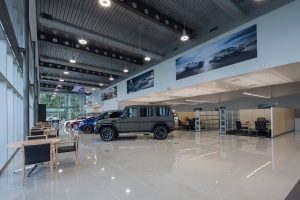 EchoPark Nashville
EchoPark offers their customers a unique and elevated used car experience. They bring the desired qualities of new cars to their customers—original factory warranty, the latest styles and updated technology – without the new car price usually attached. Our team converted an existing dealership by renovating the interior, upgrading the HVAC and electrical systems and incorporating the new company branding throughout to put EchoPark's unique stamp on the space.
While we are thankful to be a part of the Birmingham community, working out of town is always an exciting opportunity for Rives Construction. We are proud to have been a part of these projects just a few hours north in Nashville, Tennessee.
No matter where your company is located, Rives Construction is committed to delivering the same level of service to all our projects. If you are interested in what our team can offer to your company during your next construction project, contact us today!