Rives Construction Company is fully equipped to take on challenging construction projects anywhere in the country, but we take particular pride in the work we've done to aid and promote the revitalization of the city of Birmingham, Ala.
Throughout the last 90 years of serving the Birmingham community, Rives has focused on taking on projects in the city that contribute to the wellbeing of not only the city itself, but the citizens of Birmingham as well. From adaptive reuse work on historic buildings to creating some of the Magic City's most beloved hotspots, we've had unique opportunities to invest in some amazing commercial construction projects over the years.
Let's take a look at five projects we're extremely proud to have been a part of in our hometown of Birmingham.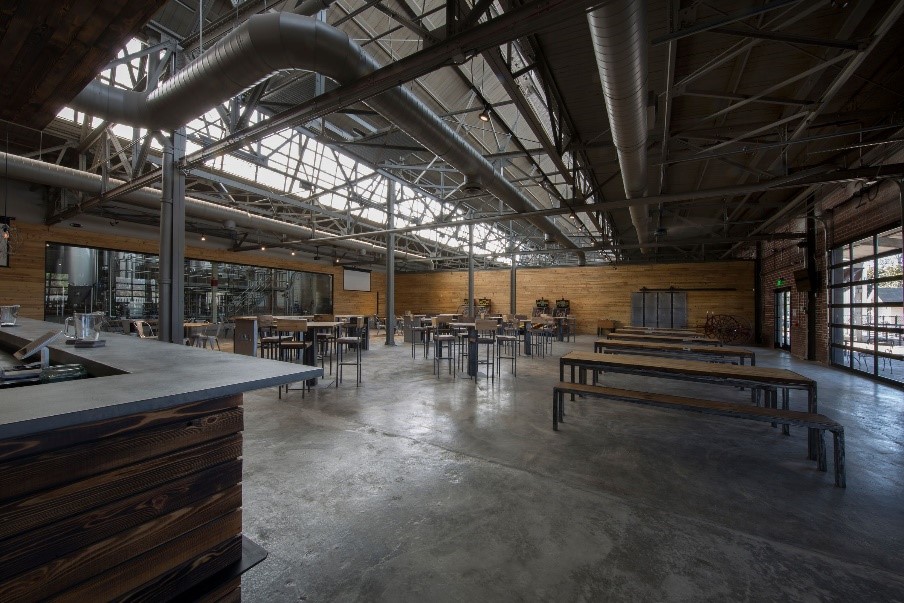 Located on 5th Avenue South in the Historic 1925 Continental Gin Building complex, Cahaba Brewery sits at the crossroads of Birmingham's industrial past and its renaissance as a hub of artfully crafted and inspiring community spaces. Since 2011, The Cahaba Brewing Company has been a significant part of the craft beer scene in Birmingham, a movement that continues to rapidly grow and positively contribute to the city's economy and tourism.
Their 51,000-square-foot space built in 2016 houses everything from an impressive production facility to event spaces, but is best known as a Birmingham hotspot where friends can come together to enjoy one another and great craft beer. There isn't a Saturday during Football Season that you won't find their space packed with fans across the city cheering on their team!
Birmingham Zoo: Trails of Africa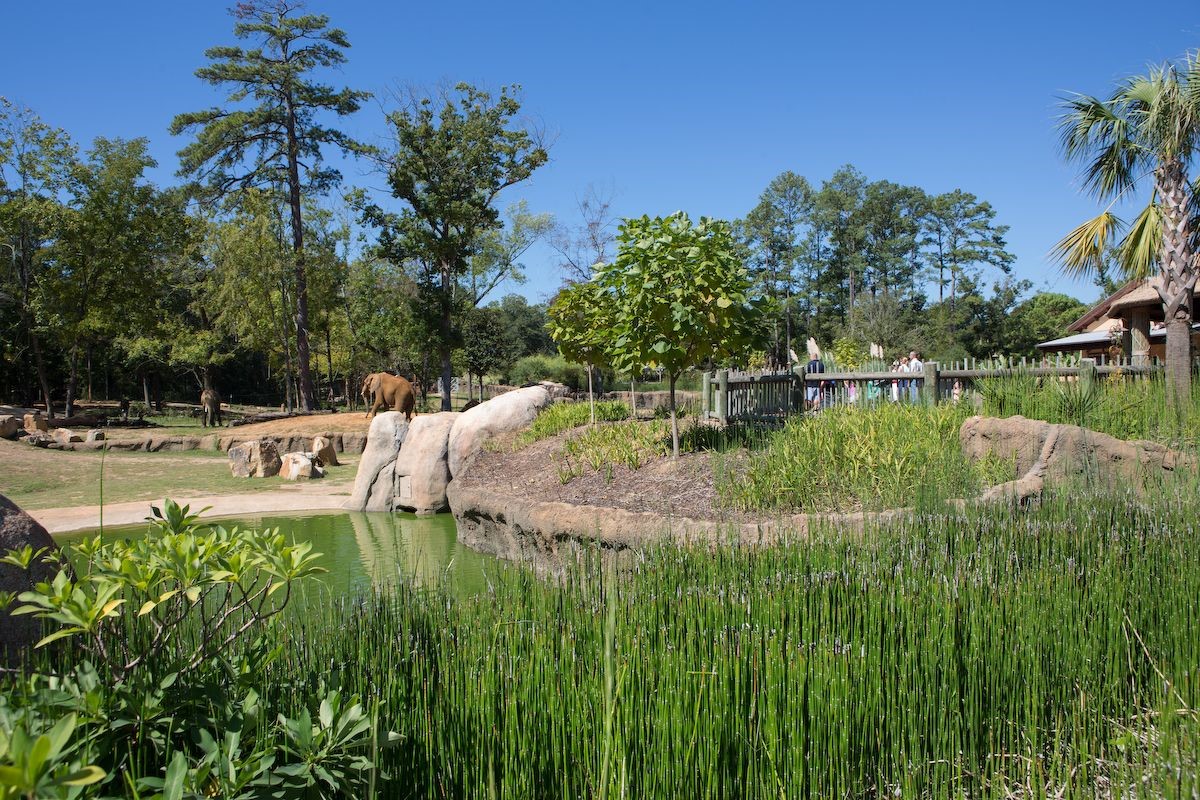 The Birmingham Zoo has been providing entertainment and education for families across the city and state since 1955. We were thrilled to work alongside this established organization to create their Trails of Africa Exhibit, a state-of-the-art exhibit that would position the Zoo as a national leader in the care and conservation of threatened elephants!
The project included construction of a new elephant habitat with a barn and expansive yard area, as well a filtration building, water feature and a thatch-roof outdoor pavilion. Years later, the exhibit is still a central highlight of the zoo and draws crowds in from all over to observe and enjoy these exotic animals!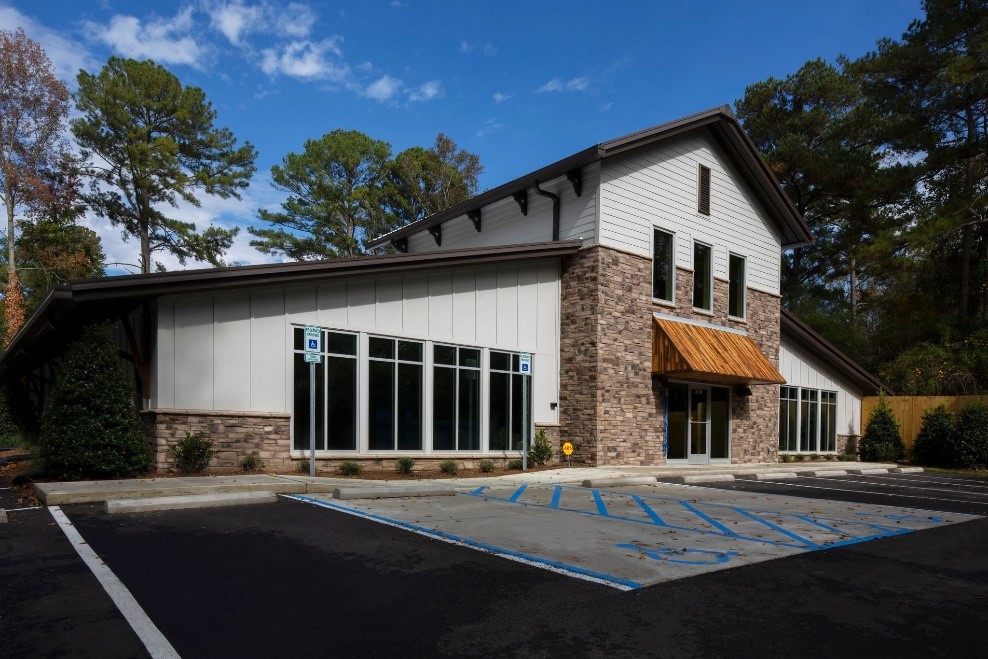 Elephants aren't the only animals Rives can build homes for! We were thrilled to have an opportunity to build the third Pawms location in Birmingham, offering Iron City residents another great option for pet care. Pawms is a leading Birmingham-based company offering pet owners across the city high-quality services including grooming, daycare, training and more.
We knew this space had to be specifically designed and built for their four-legged clients and utilize durable design elements to keep the facility clean and usable for years to come. From customized bathing stations to organized boarding kennels, their beautiful facility came together perfectly.
Birmingham District Brewing Company
Another great addition to the ever-growing Birmingham food and drink scene, Birmingham District Brewing Company sits in the fully renovated Birmingham BevCo Building. This building that once served as a battery warehouse and engines services shop is now serving up some of the city's best brews!
Rives made an effort to preserve the history of the building, utilizing the existing steel windows to divide the tap room and production area. Today, the brewery has become a local hub for people across the city to hang out and grab a drink.
The Historic Federal Reserve Building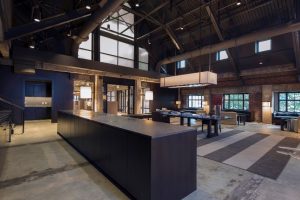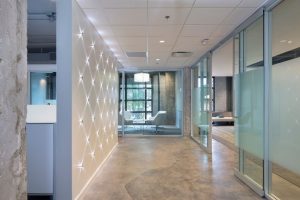 Rives worked with three companies – Hand Arendall, LCC, Graham & Company and Markstein – to complete a high-end interior office renovation in a five-story historic building that once housed the Federal Reserve Bank of Atlanta. Existing structural and architectural features of the building were utilized, preserved and enhanced in many ways to make for a unique aesthetic.
The three finished office spaces reflect the individualistic style and culture of each company, and we were grateful to be a part of the team entrusted to bring their visions to life!
A lot of our adaptive reuse work like the Federal Reserve Building and Birmingham District Brewing Company's space has provided valuable opportunities for our team to preserve some of Birmingham's history, as we invest and support its thriving future!
Check out more adaptive reuse projects and other examples of our commercial construction work here.